Vengeance
R | 1h. 47min.
Opened Friday, July 29th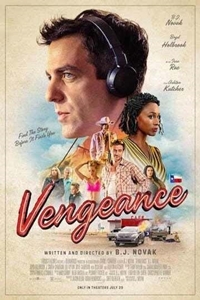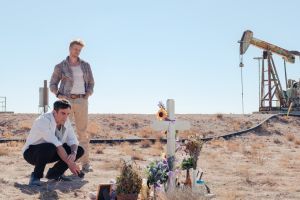 Synopsis
A darkly comic thriller about Ben Manalowitz, a journalist and podcaster who travels from New York City to West Texas to investigate the death of a girl he was hooking up with.
Director
B.J. Novak
Cast
B.J. Novak, Issa Rae, Ashton Kutcher, Boyd Holbrook, J. Smith-Cameron
Advisory
Rated R for language and brief violence.