Wrong Turn
R | 1h. 49min.
Opened Friday, February 26th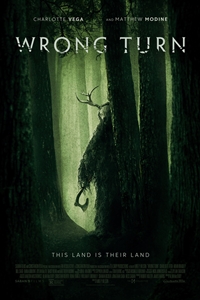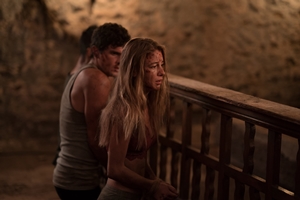 Synopsis
Jen and a group of friends set out to hike the Appalachian Trail. Despite warnings, the hikers stray off course—and cross into land inhabited bya hidden community of mountain dwellers who use deadly means to protect their way of life.
Director
Mike P. Nelson
Cast
Matthew Modine, Daisy Head, Emma Dumont, Charlotte Vega, Bill Sage
Advisory
Rated R for strong bloody violence, grisly images and pervasive language.